"In these stories, the moment of first love was quickly followed by the ringing of wedding bells in the town, and the joy on the bride's and groom's faces at the unquestioned beauty of a minute-old marriage."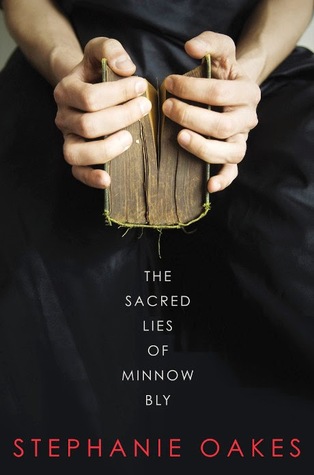 Fun fact. I'm kinda fascinated by cults. And group-think. And charismatic devils. The ability to manipulate a group of people into absolute madness is terrifying and fascinating in equal measure. That's what led me to pick up this book.
The fact that Minnow no longer has hands hit me over and over throughout this book. Like both hands? Couldn't it have just been one? Is there anything quite so awful? IT was a good read. And I cared about what happened. The quote above jumped out at me so strongly that I stopped and took a picture with my phone. This is always my favourite part about weddings. They are just so dang optimistic. In a world that is scary and awful and bad things happen and most marriages end up in divorce… on that day it couldn't be you. It could never be you.
GoodReads: 4 stars
Recommend: I would. It's a good book. It's not chick-lit or a light hearted beach read. But it's a good book. I might throw it out as a book club read.