"Growing up and growing old. Playing. Exploring. Like Pooh and Piglet. And then like the Famous Five. And then like Heidi and Anne of Green Gables. And then like Pandora, opening the great big box of the world and not being afraid, not even caring whether what's inside is good or bad. Because it's both. Everything is always both.
But you have to open it to find that out."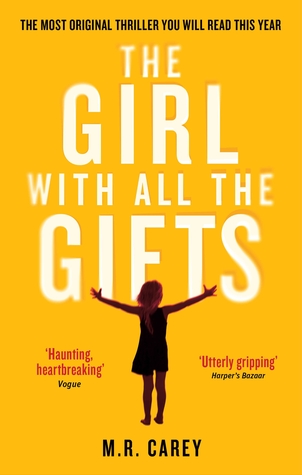 I added this book to my wishlist at the library and promptly forgot about it. I was going on a long trip for work, so I decided to get an audiobook. There this sat. Ready to borrow. I remembered nothing about the synopsis. And that, dear reader, is the way you want to go into this book. There were multiple times I looked to my empty passenger seat and exclaimed "but did you HEAR that?" "Can you believe THAT?"
And oh, how this one stuck with me. It did. I found myself thinking about it long after it was gone. It was the kind of book I wish I could read for the first time again. There is a weird spike plant that grows beside my house that I am now convinced is going to start the apocalypse for real.
GoodReads: 5 Star, 5 star, 5 star
Recommend: I love this book. I can see how not everyone would. I recommend it to just about everyone, and always try to convince them to not read the synopsis… just jump right in. I won't be offended if you don't love it. I will judge you for it though.